CUSTOMERS
100's Of Happy
Customers
Projects
200+ Projects
Completed
experience
15+ years of
Experience
Why PureSoft Technologies
As a business owner, executive or senior manager you will agree that in today's business environment, technology is no longer just a constraint to growth, it is now starting to disrupt. By 'disrupt' we mean that technology is changing the way our world operates, from the people we employ to the customers we serve, and everything in-between.

Today, more than ever, a technology partner that you can trust is a pivotal part of your digital transformation strategy, if you want to stay ahead of the digital game.
Custome Software Development
90%
Online Learning Solutions
95%
Online Collaborative Platform
92%
Corporate Website Development
99%
Mobile Website Development
90%
Content Management Systems
98%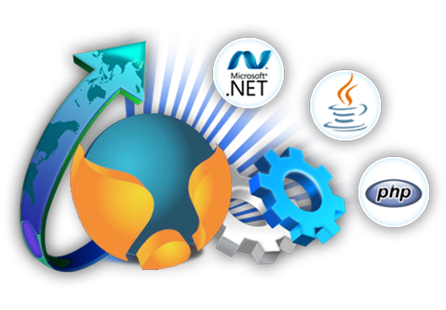 Industries We Automate
We Provide Software & Web Solutions For The Following Industries
Healthcare Industry
Electronic health records, scheduling, billing, internationalization and a whole lot more
.
Hospitality Industry
PureSoft Technologies provides solutions for hotels and hospitality industry at large.
Our Software Development Process
The process of software development services at PureSoft Technologies goes through a series of stages in a step wise fashion that almost every developing company follows. Known as the 'Software Development Life Cycle'.
These six steps we adopt are shown in the Infographic below.
Planning
Calculating projects'
strenghts & weakness
Analysis
Analyzing perfomance
at various stages
Design
Architecture of the project building

Implementation
Study to see if project funtions properly
Testing
Accessing the software for errors and documenting bugs
Maintenance
Timely maintenance to adapt to changes
Our Expertise
PureSoft Technologies has undertaken extensive research into emerging technologies and specialized frameworks. Our expertise is in developing web/mobile applications to promote "interactions" between enterprise systems and its users.
Some of the key domains where PureSoft offers specialized services in software include Healthcare, Retail, Banking Hospitality and Education.
Delivering conventional "Web technologies" to "Full Stack" development.
Native to Cross-platform technologies, we help you embrace Mobility with ease.
Desktop application development from business analysis through design and implementation .
We leverage the power of social media and to attract, acquire & retain customers.
Consulting-based services to develop, migrate & maintain custom applications for the Cloud.
We are always ready to help you company/organization with her I.T related troubles.